Gilets

Gilets are the perfect solution for those unpredictable days. Warm, yet breathable; light and comfortable. Shop for a range of styles from high vis to camouflage. 

Coats & Jackets

Explore the variety of coats and jackets available from Deerhunter. Their specially crafted jackets are renowned for keeping the user warm and dry when out for extended periods of time in the country. 

Trousers

From under layers and camouflage to everyday use and country sport trousers, the Deerhunter range has something for every outside enthusiast.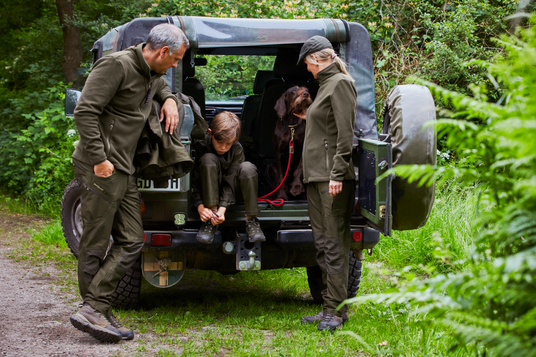 Jumpers & Fleeces
Light work needs even lighter clothes. Take a look at the range of Deerhunter jumpers and fleeces; perfect for those casual days on the yard.